Description
The Smart 360 Wireless Camera will connect easily to your Home or office WiFi network, allowing you to access your video from anywhere with an internet connection.
Using the intuitive app, available for both iOS and Android, you're able to stream real-time video. The Smart 360 Wireless Camera makes home and office monitoring on the go easy for everyone.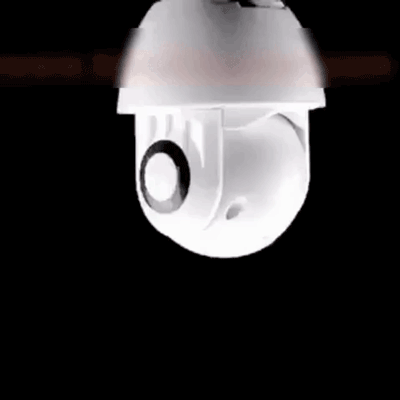 LIVE STREAMING HAS NEVER BEEN EASIER! The Intelligent Wireless IP Camera Is Your Solution To Remote Monitoring! The Sleek Compact Design And Brilliant Features Will Allow You To Capture All The Moments In Your Place Instantly.
PANORAMIC 360° TOUCH VIEW NAVIGATION - Capture the entire room with responsive one-touch pan and tilt controls and digital zoom. The Unique panoramic touch navigation takes a 360° picture of the room and allows you to view live video at the angle you want by a simple tap.

WATERPROOF & DURABLE
The waterproof design will KEEP YOU SAFE DURING STORMS! The durable design will work in ANY SEASON, RAIN, SHINE OR EVEN SNOW!
The "Smart Track" function accurately picks up and records any activity. The Intelligent Wireless IP Camera can auto-track moving objects (body, pets, etc.) and center the moving object in the viewing plain. It automatically returns to"pre-setting location" after 10s when any motion is no longer detected.
The Camera features two-way audio to allow you to receive and transmit audio from any location with a WiFi connection. Stay connected 24/7 with a built-in high-quality microphone and speaker, designed to reduce background noise and enhance speaker audio output..
Receive real-time activity alerts when any motion is detected. The Smart 360 Wireless Camera gives you live feed when capturing activities or loud sound.
The advanced engineering allows for no blind spots! 
Communicate more clearly with the baby, child, family 24/7 with no blind zones, all from the touch of your smartphone!
 The Smart 360 Wireless Camera can achieve 33ft night vision to fully protect your room even in pitch dark. 
Perfect for shops, meeting rooms, pets, nanny, and elderly monitoring.
Payment & Security
Your payment information is processed securely. We do not store credit card details nor have access to your credit card information.